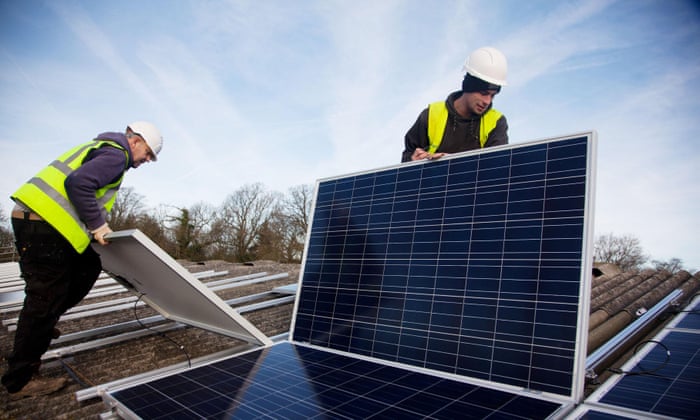 However, Matt Hawkins of UCS Renewables, a leading solar installer in the North East – is looking to the brighter side of the government's announcement and what it will mean to both installers and, more importantly consumers, solar panels perth in the long run.
Matt believes that the industry can, and will, benefit from a cut in the feed in tariff and states: "We knew that the feed in tariff review would happen and we were expecting a reduction. The rate of cut that has been proposed was greater than expected, but when you start to look at the numbers it is easy to see the rationale. We need to look at the positives that come from this announcement and consumers should be made aware that solar PV will still be a very attractive proposition, even with a reduced feed in tariff.
"The feed in tariff came into force in April 2010 and was based around the acquisition costs at that time. Solar PV was an emerging technology and the cost of bringing the equipment into the UK was high. The efficiency of PV modules was low, with the average installation using 180W modules. In the 18 months since the launch of the feed in tariff costs have reduced significantly as more manufacturers battle for a share of the UK market. Efficiencies have increased, with an average install now using 250W modules, meaning less are required to achieve the desired system and a reduction to installation timescales. In short, a 4kWp system has reduced in cost by around 50%, so it stands to reason that the feed in tariff should be adjusted to reflect this.
"In doing so, the feed in tariff will remain an attractive investment with annual returns standing at around 8%, which is far better than those offered by the banks".
Amanda Kidd, also of UCS Renewables, adds "We also need to consider the well documented increases in energy costs. Bills have increased by anything from 10% to 18% and that now means the value of generating your own electricity is far greater than it was 18 months ago".
UCS Renewables foresee a number of positive effects that will come from the feed in tariff reduction:
• Installation costs should drop further and this will make solar technology more accessible to homeowners.
• The FiT will still offer a return on investment of around 8%, which is far greater than the rates offered by leading banks.
• Unethical firms will be forced to close as "double glazing" type selling is driven out of the industry for good.
• Manufacturers will be forced to cut their high margins as more competition moves into the UK market.
Matt Hawkins offers some advice to customers who are unsure of what to do in light of the feed in tariff announcement: "Make sure you choose a reputable installer and don't be afraid to ask questions. A professional company will understand that you are considering a large investment and will not try to pressure you into signing an order. We understand that solar PV is still a relatively new technology and that customers are looking for a consultative approach from installers. The internet can be a minefield of misinformation and the recent announcement has attracted a high number of doomsday merchants that are signalling the end of the solar industry. This is simply not the case!
"The announcement from DECC will have no doubt have made many people consider the viability of installing PV, but speak to our team and we will guide you through the changes and help you make the right decision."